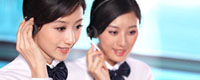 Name: Miss zhou
Tel: +86 13923785747
Fax: 0755-61133829
Mobile: +86 13923785747
E-mail: spring@hengyejia.com
E-mail: amy@hengyejia.com
Add: 2F,B2 Bldg, Ma An Shan Industrial Park, An Lang Road, Shajing Town, Baoan District, SZ 518104
Skype: shengyiamy
Skype: amy@hengyejia.com
WeChat: 806981656
whatsapp: +86 13923785747
QQ: 2091216899
QQ: 1522697393








The bright black iPhone7 is popular with many people,So our company also launched an iphone 7 best partner, it is bright black car holder.Now let me introduce this product features:
1: This mount is what sets it apart from other mounts. It produces an intensive force of attraction that will hold any smartphone.
2: The high quality rubber construction of the base of the mount is unique and very functional as well. It guarantees that the base of the mount will solidly hold the magnetic head of the mount, to help keep your smartphone in place,
3: Rotate your smartphone and swivel your display as you please.
4: The complementary design of the magnetic mount is one that fits into the back of any smartphone. The magnetic mount is has a smooth surface that is perfectly suitable for mounting and holding any smartphone in place.
5: This holder is 10 times easier to use than any other holder due to its simple and complementary design.